We're Getting Mutants in the MCU - The Loop
Play Sound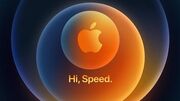 Apple Inc., formerly Apple Computer, is a multinational technology company and an early investor in Adobe Systems. However, the two companies have had a contentious history.[1][2]
History
[
]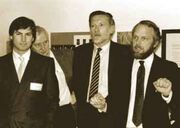 Apple co-founder Steve Jobs visited Adobe during its early days and convinced co-founders Charles Geschke and John Warnock to adapt their first project, PostScript, to run on a laser printer. Jobs had Apple invest US$2.5 million in Adobe for a 15% stake in the company. PostScript was launched in the Apple LaserWriter in March 1985.[1][2] After Jobs left Apple later that year, Adobe resisted pleas from his successor, Jean-Louis Gassée, to reduce licensing costs and began selling PostScript to other printer manufacturers that undercut the LaserWriter line.[1][3]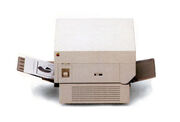 TrueType
[
]
On September 20, 1989, Apple and Microsoft announced a joint effort to develop alternatives to Adobe's PostScript, such as TrueType. The two companies intended to incorporate TrueType into new imaging technologies, such as Apple's QuickDraw GX and Microsoft's TrueImage.[1][4] Warnock, who was CEO of Adobe at the time, distraughtly called it "the biggest bunch of garbage mumbo jumbo I've ever heard in my life".[5] Apple eventually dumped their stake in Adobe and abandoned the printer market.[1][3]
Return of Steve Jobs
[
]
Jobs later returned to Apple as interim CEO and expressed interest in Macromedia's Final Cut project after it had been shown at the 1998 NAB Show. Jobs had asked Adobe to provide a consumer version of Adobe Premiere that could be bundled with a future Macintosh computer. However, as Apple had been financially struggling at the time, Adobe declined and focused their efforts on the Windows platform. In response, Apple acquired Final Cut in May 1998.[6] Adobe then met with Apple's management, seeking to shut down the Final Cut project. However, Jobs rebuffed the efforts and made a case that Final Cut was different than Premiere and would be beneficial to the overall desktop computer market.[7] It was released as Final Cut Pro in April 1999.[6]
Apple had acquired Jobs' NeXT company as a means to obtain technology to replace its outdated Mac OS operating system. The NeXTSTEP operating system was also an early adopter of Display PostScript technology.[8] However, Mac OS X (the successor to Mac OS and NeXTSTEP) replaced Display PostScript with a new PDF-based imaging model called Quartz to avoid licensing costs.[9]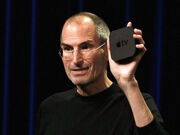 In April 2010, Jobs wrote an open critique of Adobe Flash to justify his refusal to support the technology on Apple's successful iOS line, which included the iPhone, iPod Touch, and iPad.[10] An Apple engineer later stated that Jobs was offended that Adobe CEO Shantanu Narayen would not take his phone calls for what he perceived to be "mere engineering problems".[11]
Kevin Lynch, the chief technology officer of Adobe at the time, responded with a rebuttal to Jobs and even co-starred in a parody video in which he participated in the destruction of an Apple iPhone. Jobs then attempted to secretly recruit Lynch, who later did join Apple in 2013 to lead development of the Apple Watch.[12]
References
[
]
↑ 1.0 1.1 1.2 1.3 1.4 Adobe-Apple war on Flash reminiscent of PostScript struggle by Daniel Eran Dilger, AppleInsider. 2010-05-14.
↑ 2.0 2.1 Chronicles of Conflict: the History of Adobe vs. Apple by Daniel Eran Dilger, RoughlyDrafted Magazine. 2010-04-14.
↑ 3.0 3.1 A History of TrueType, TrueType Typography. Accessed 2019-12-11.
↑ Microsoft/Apple Deal Leaves Industry Reeling, InfoWorld p.1. 1989-09-25.
↑ 6.0 6.1 How Final Cut Ended up at Apple: an Excerpt from John Buck's 'Timeline: a History of Editing' by Ryan Koo, No Film School. 2011-12-08.
↑ Adobe asked Apple to shut down Final Cut by Peter Wiggins, FCP. 2011-11-11.
↑ New from Adobe by Greg Scott, University of Michigan Computing News, vol.3, no.4, p.10-11. 1988-02-24.
↑ Mac OS X and PDF by Laurens Leurs, Prepressure. 2013-08-09.
↑ Thoughts on Flash by Steve Jobs, Apple. 2010-04.
↑ Apple engineer reveals the real reason Steve Jobs didn't allow Flash on the iPhone by Yoni Heisler, Boy Genius Report. 2016-12-12.
↑ Kevin Lynch says Steve Jobs tried recruiting him to Apple after Flash debate by Zac Hall, 9to5Mac. 2015-12-28.
External links
[
]