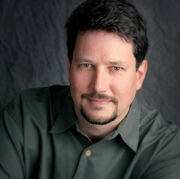 John Knoll is a visual effects supervisor who co-created Adobe Photoshop.
While John was a young employee at Industrial Light & Magic in 1988, his brother Thomas Knoll has created a simple program Display 0.07 to show simulated grayscale graphics on a Macintosh Plus computer.[1] John convinced Thomas to to turn Display into a full image editing application. John then met with executives at Barneyscan, Apple Computer, and finally Adobe Systems, to help close a distribution deal that would eventually lead to Adobe Photoshop 1.0. During development, he also created plug-ins for Photoshop.[2]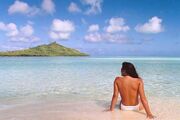 Knoll used a 1987 vacation photo of his fiancée Jennifer at Bora Bora as the first demonstration image for early versions of Photoshop.[3]
References
Edit
↑ Celebrating Photoshop's 25th anniversary by Martin Evening, Jeff Schewe, Amateur Photographer. 2015-02-17.
↑ Thomas and John Knoll by Jeff Schewe, Photoshop News, originally published in PEI Magazine. 2000-09.
↑ Jennifer in paradise: the story of the first Photoshopped image by Gordon Comstock, The Guardian. 2014-06-13.
External Links
Edit
Community content is available under
CC-BY-SA
unless otherwise noted.