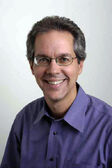 John Scull (born c.1956) was the president and CEO of MacroMind from 1988 to 1990.
Scull was born into a missionary family in Indonesia and grew up in Java and Sumatra, where he learned to speak fluent bahasa Indonesia. When he was 12, the family moved to Singapore to enter private business.[1]
Scull studied mathematics and received a BBA in economics from Oklahoma University in 1978. He received his MBA from Harvard University in 1981.[1][2]
While working at a New York computer store, Scull impressed Peter Crisp, the managing director of Venrock who happened to be on the Apple Board of Directors.[2]
Crisp recommended Scull to Steve Jobs, Bill Campbell, and John Sculley (no relation) at Apple Computer. Scull joined Apple in 1983 as a retail marketing manager for the rollout of the Macintosh, where he coordinated the "Test Drive a Macintosh" program. Amid turmoil at Apple in 1985 with the ouster of Steve Jobs and disappointing sales of the Macintosh Office, Scull was reassigned to business marketing where he focused marketing of the Mac and the LaserWriter towards the new desktop publishing category.[2] By 1988, the growing desktop publishing market helped drive over $1 billion in sales. Scull then submitted a business plan to pursue multimedia with disc-based interactive video. However, the proposal was not approved.[3]
In 1988, Scull joined MacroMind, where he became president and CEO. He supervised the development of VideoWorks into MacroMind Director, which was launched in 1989 at the Macworld Expo and drove over $10 million in sales.[3] In November 1990, Scull stepped down from his position as president.[4] However, Scull was forced out in 1991 by incoming CEO Tim Mott, right before the company became Macromedia through a series of mergers.[5]
Scull formed PF Magic in 1991 which initially developed for CD-i and then virtual "Petz" for the web. The company was acquired by Mindscape, a subsidiary of The Learning Company in 1998. After becoming a venture capitalist, Scull co-founded Southern Cross Venture Partners in association with the SoftBank Group and focuses on Asian-Pacific partnerships as the managing director.[3]
↑ 1.0 1.1 I'm a TCK and I'm a Silicon Valley venture capitalist by Suzanne Leung, Denizen. 2011-03-22.
↑ 2.0 2.1 2.2 Scull, John oral history by David C. Brock, Computer History Museum. 2017-05-24.
↑ 3.0 3.1 3.2 Scull, John oral history, part 2 by David C. Brock and Hansen Hsu, Computer History Museum. 2017-08-10.
↑ Macromind Proposes Media Format by Paul Worthington, InfoWorld, p.5. 1990-11-05.
↑ Marc Canter with Memories of Scoble, Winer and The Internet of Things by Luke Lefler, The New Stack. 2014-11-18.
Community content is available under
CC-BY-SA
unless otherwise noted.