Microsoft is the developer and publisher of the Microsoft Windows operating system, one of the primary platforms upon which Adobe's applications are released. Microsoft's current CEO is Satya Nadella, who succeeded Steve Ballmer in 2014.
History
[
]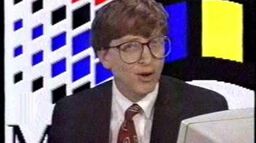 Microsoft was founded on April 4, 1975 by Bill Gates and Paul Allen to develop a BASIC interpreter for the Altair 8800.
Adobe and Microsoft
[
]
In 1996, Adobe Systems teamed up with Microsoft to develop OpenType as a successor to both the TrueType and Type 1 font formats.[1][2]
When Adobe acquired rival developer Macromedia in December 2005, Bruce Chizen, the CEO of Adobe at the time, stated that it was "all about growth." However, the deal was also a defensive maneuver against Microsoft's influence, with Chizen saying, "They have a $40 billion monopoly with unlimited resources, I'll never not worry about them."[3]
Adobe delivers its cloud services on Microsoft's Azure platform, while Adobe Marketing Cloud is Microsoft's preferred marketing platform for its Dynamics 365 enterprise services.[4] The two companies also collaborate on the integration of the PDF standard in Microsoft Office 365.[5]
References
[
]
External links
[
]